Data Point: 2023-08, The ZORI & For-Sale
Submitted by

whitemice

on Mon, 09/04/2023 - 18:09
Time to check the data again.
---
Rents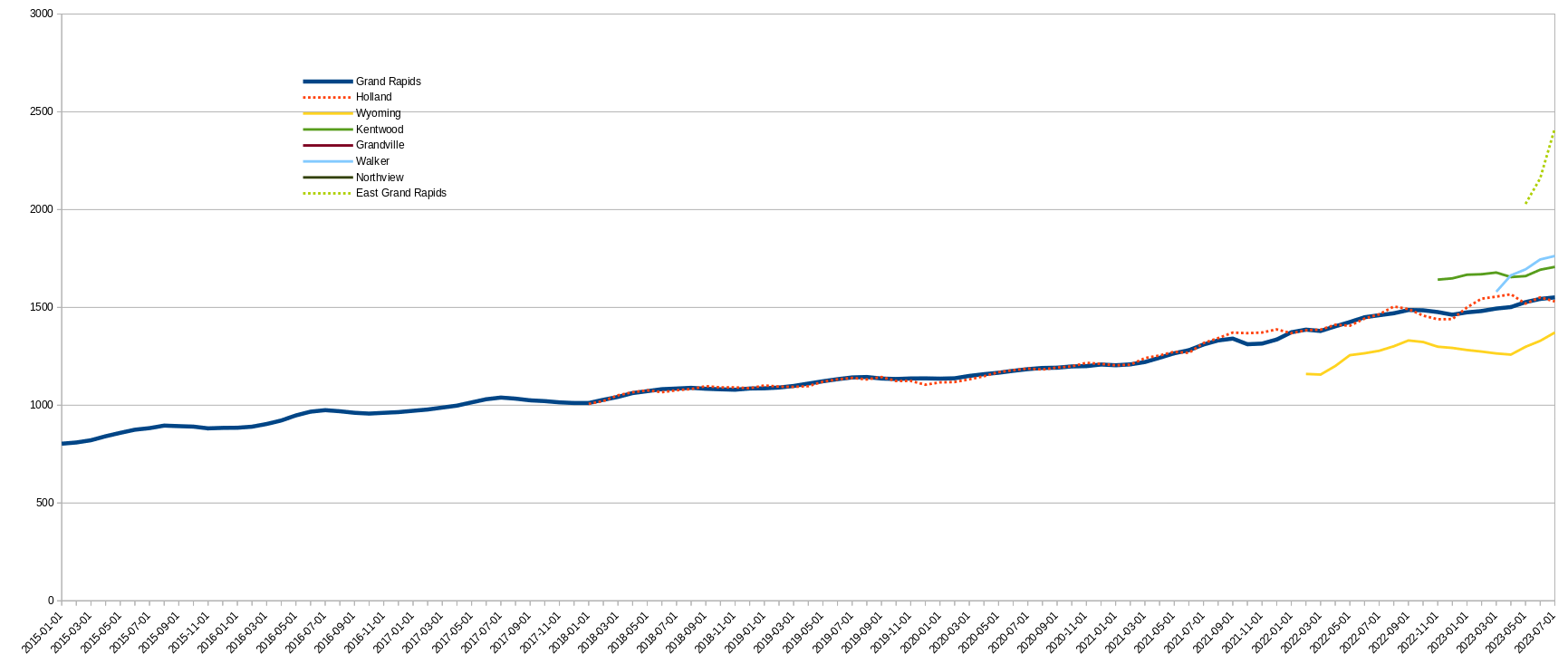 ZORI (Observed Rents)
A 12 month increase (July 2022 - 2023), for Grand Rapids, of $91/mo (+6.24%). The observed rent for Grand Rapids in July 2023 was $1460/mo.
Out of curiosity zooming in on the window of time before and after the pandemic; July 2019 through July 2023: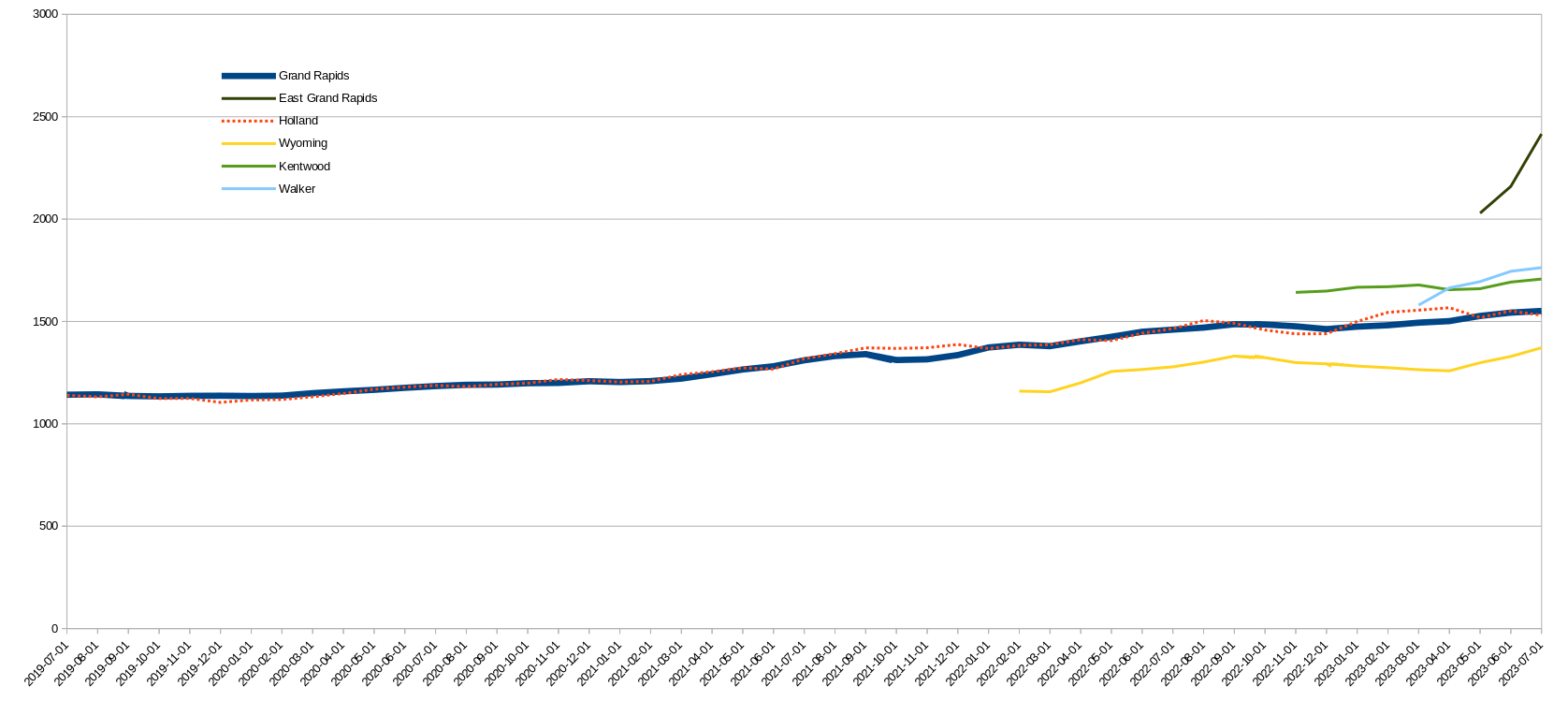 An increase of $409/mo, a staggering +35.8% increase.
It is very clear circa 2020 predictions of the death of the city did not pan out.
.
---
For Sale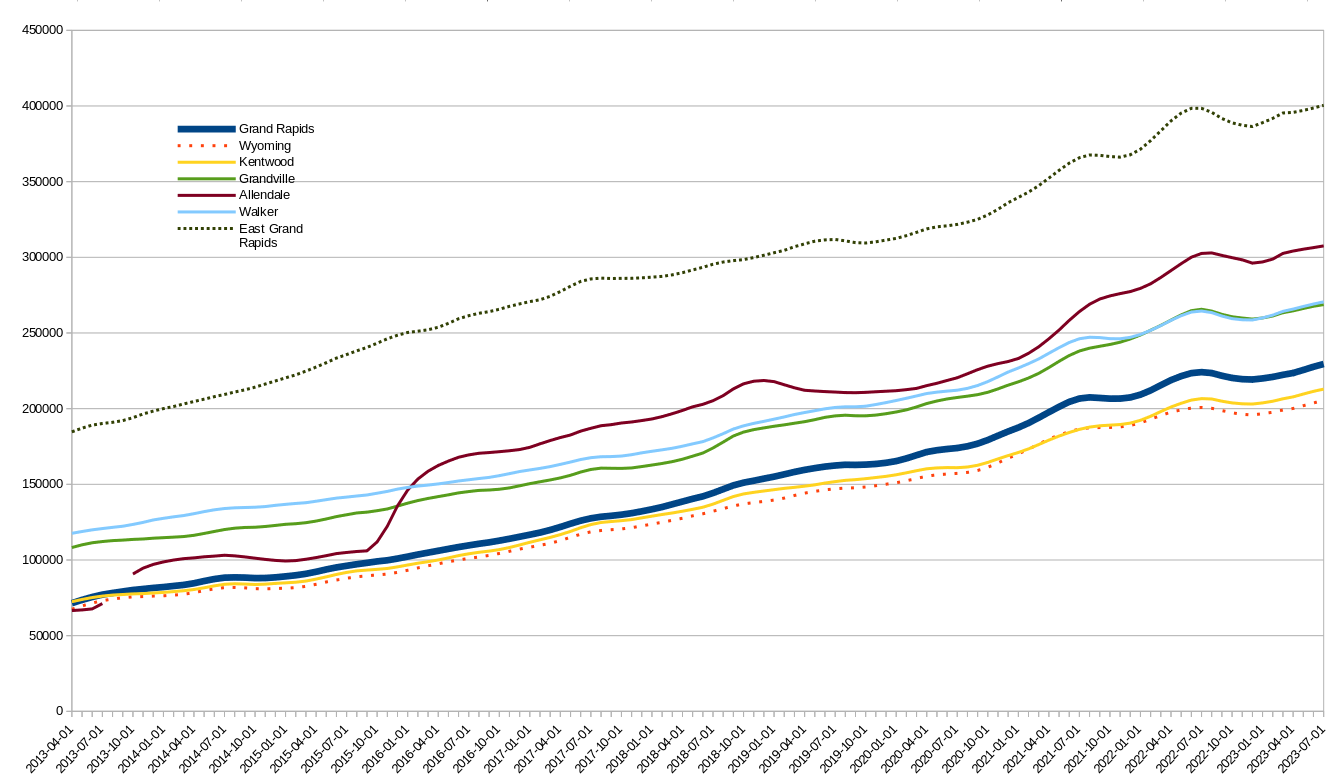 ZHVI, 2 Bedroom For-Sale
Value as of 2023-07-31 is $229,512; which is an increase of ~$5,372 (+2.4%) over a 12 month period.
Related
---
Data from Zillow